Couriers Oxfordshire: Man With A Van Oxfordshire Removals Call 01865 764569 or 07788 837030 Mark Aldridge
Man With A Van Oxfordshire Removals
Domestic & Commercial Removals Oxfordshire
Moving home is classed as one of the most stressful times in your life, and many of us do it several times over! Why not let the removal experts from Oxford Van Man Removals Company do all the hard work for you? We are a family-run business with an exceptional reputation for efficiency and excellence. Whether you require a home move locally or require a long-distance removal service, we can do it all. We are continually expanding our customer base due to the first class removal service we provide. Many of our satisfied customers use our services again and again and have recommended us to their family and friends. We are proud to be able to share the benefits of our seven years of experience in the removal trade with you! Why not call our removal company today to find out what we can do for you?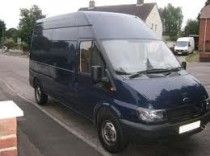 Oxford Removals and UK Movers: We specialise in house and flat removals in Oxfordshire and offer full UK coverage. Using 3.5 tonne Luton vans or long wheelbase transit vans equipped with blanketsand ties we ensure safe transit of your personal effects. Our team is equipped with tools for any furniture assembly requirements and we carry extra boxes and packing materials. Our cost effective house removal service will save you time and money. Our dedicated staff aim to make your house or office move run as smoothly and efficiently as possible. For moving house, office, flat, room or single item deliveries call us now for a competitive quote.

Removal Company in Oxford: Oxford Removals: Movers Oxfordshire & UK: Home, Student & Office Removals: Domestic And Commercial Movers, Home Delivery Service, Furniture Clearance, 07788 837030 or 01865 764569 a man with a van oxfordshire removals
Whatever your removal needs are, you need a man with a van! At Oxford Van Man Removals Company we will cater for your every need and ensure that moving home or premises will be a stress free experience. Our affordable service is perfect in this challenging economic climate and you can be certain that our professional and courteous staff will treat your possessions with the utmost respect at all times. Specialising in commercial and residential moves, we have the tools and experience to get the job done right. For a first class removal service in Oxford, make us your first port of call!
House Removals in Oxfordshire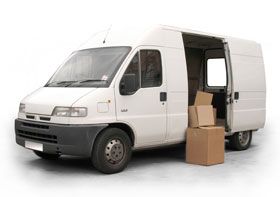 We are happy to provide both domestic and commercial removals throughout Oxfordshire and, if required, nationwide! When you choose Oxford Van Man Removals Company, you find that we will do everything we can to accommodate your removal needs. We understand that one of the hardest aspects of moving can be simply knowing where to start. Our experienced team are happy to take you step-by-step through the removal process. It all starts with one box – let us take care of everything so you can enjoy moving on to the next chapter in your life with ease.
Office Removals in Oxfordshire
It's nice to feel organised, efficient and in control in your place of work. At Oxford Van Man Removals Company, we understand that any office relocation can pile on the stress in no time! We believe that failing to plan is planning to fail, which is why we are happy to agree and arrange a detailed removal plan with you in advance so that every aspect of the move is recorded and will fit in with your busy business schedule.
Expert Removals Packing Services Including Antiques
Getting things like antiques or delicate furniture moved often comes down to the quality of the packing. So we offer full or part packing services to help make your move less work for you, and to ensure just the right packing material for every item; strengthened boxes for heavy books, anti-scratch covers for wooden furniture and plenty of shock proofing for delicates.

Online removals quote form
Get an idea of what your move will cost quickly and easily using our online form, we just need the details of where you are moving from and to, plus an outline of how much there is to move, then we can come back to you with estimates on our range of services.
Small Moves: Man With A Van Oxfordshire / Student Moves
Man With A Van Oxfordshire Removals 01865 764569 or mobile 07788 837030 is a family operated removals company in Oxford specializing in local and UK house removals, office relocation and domestic removal services. We're a well established removal company in Oxfordshire where we have countless satisfied customers. Read on to see how we can help make moving easier for you.
Exceptional Customer Service
We are proud to offer a service which is sustained almost entirely by word of mouth recommendations, working hard to provide a really exceptional customer service experience that people want to recommend. Our team, who are permanently employed and uniformed professionals, provide removals for very large detached properties and small terraces, adapting the service to fit your needs and always bringing a friendly, understanding and dedicated attitude to every move.

Whatever your home removals needs, speak to the experts at Man With A Van Oxfordshire for the total service to a market-leading standard; contact us today to arrange a no obligation quotation with one of our friendly team.
Exceeding Client Expectations
Our team is permanently employed; we never use agency staff which enables us to guarantee you highest quality removals and an exceptional level of customer service. Big enough to handle most office moves, but still small enough to care about the quality of service we provide, our team guarantee work that exceeds client expectations.

We also provide businesses with contract delivery services, often working with companies like furniture retailers to deliver sofas, beds and other large items throughout the Oxfordshire region.

Get a comprehensive and bespoke solution to your office move from the dedicated team at Man With A Van Oxfordshire Removals; contact us today to arrange a no obligation quotation with one of our experienced team.

Find out more about our Oxfordshire moving services.

Get a free online estimate. Or give us a call on 01865 764569.
Removal Vans With Two Passenger Seats:
Man With A Van Oxfordshire & UK Movers
As you can see, we are extremely professional, accommodating and have a wealth of experience in the removal trade. Why not call us today on the number listed at the top of this page for more information? Alternatively, you can send us an email via the handy Contact Us link. We look forward to hearing from you soon.
Oxford Removals & Storage - We are in partnership with a leading UK storage company offering competitive rates for short and long term storage: Call 01865 764569

Oxford Removals: We're here to see you through every stage of the moving process. Call 01865 764569 or mobile 07788 837030. Our professional and courteous staff uphold the highest standards of customer care. You can be sure that we will treat you and your belongings with the greatest respect as well as getting the job done fast.

Find out more about our Oxfordshire moving services.

Get a free online estimate. Or give us a call on 01865 764569 or 07788 837030
Man With A Van Oxfordshire Removals / Delivery / Item Clearance:  Call Mark Aldridge
Man With A Van Oxfordshire Removals
Oxford
, Oxfordshire 
OX2 9JT
Mobile phone 07788 837030
Fax:
E-mail address: 
oxfordremovals@yahoo.com
Man With A Van Oxfordshire Removals
Abingdon
, Oxfordshire 
OX14 3JP
Mobile phone 07788 837030
Fax:
E-mail address: 
oxfordremovals@yahoo.com